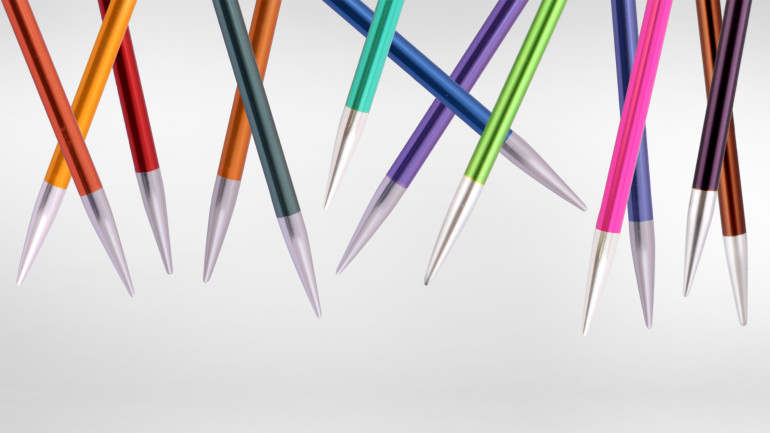 Speaking about…needles of course! And the answer is yes!
Zing Needles – designed to add joy & verve to every knitter's craft!
Zing metal needles are made from light metal and come in a spectrum of vibrant and lively colors. Each size comes in a unique metallic shade with laser printed sizes and shiny silver tips. These light metal needles are ideal for new knitters as well as for the more experienced ones who like needles with a smooth surface.
Available from size 2.00mm (US 0) to 6.00mm (US 10).
*Zing needles are now available in large sizes*

Colorful Zing needles – created to fascinate us with their style, performance and durability!