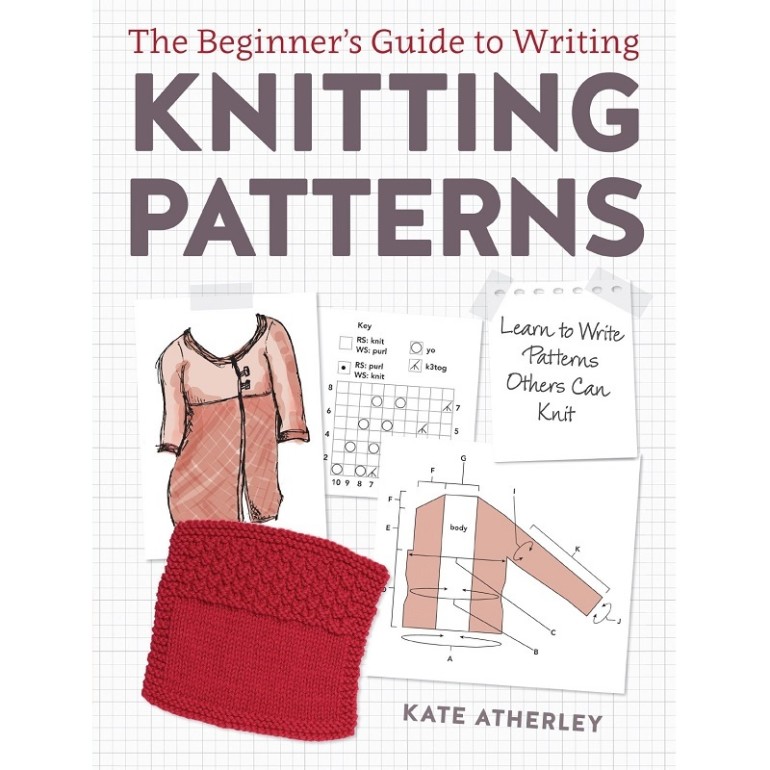 Summer is always the best time for reading! Others read novels and relaxing stories, me as a passionate knitter, I have chosen to read "The Beginner's Guide to Writing Knitting Patterns" the book by Kate Atherley, and I am very delighted about that choice! It is a knitter's guide which shouldn't be absent from any knitter's library. The book is of course ideal for the one who wants to write patterns for knitting (it's said by its name after all), but is also a useful tool for any knitter who wants to indulge in the art of knitting, to understand knitting patterns and become a wiser knitter.
The purpose of this book is to help, guide and enlighten knitting designers and knitting – patterns authors to be, structure their pattern in such a way as to be easily understood by the knitting society, while tempting for a publisher to issue or include it in a collection. It might be easy for someone to read the symbols and knit a garment but is a completely different job to write down all this information in a manner appealing and easily understood. Another thing to write a simple note about something and another to build a story plot!
The author Kate Atherley, provides clear examples and case studies of personal, associates' or students' experiences as to what to avoid and what to do, to achieve the best results. The structure of the book is such that it really helps to read and study, even if not read from beginning to end in order, but partially and randomly, with the advices and tips in separate boxes. Details – that make the difference – to be included are recalled, and others that shouldn't be missed are highlighted. Ideas for inspiration of the name of a project, photos and layouts for the charts and sizing are given, even of the copyrights and design patent registrations.
Certainly not a book of designs and patterns to scroll and browse through beautiful project's photos, simply because this is not its purpose. It is a book to read, study and motivate for searching. It won't teach you how to do the correct downsizing for a sleeve but it will certainly give you directions on where to find this information. There is no list of lace projects, from which you can choose and incorporate into your pattern but will show you how to write your own lace design to be read and correctly executed!
Apart from writing good knitting patterns, the designer – knitter learns to appreciate the well written and detailed patterns. He learns to read knitting charts, make his own designs that stand out and go to the next stage, which is this design easily reproduced from other knitters.
A lot of knitting patterns are published but unfortunately most of them just "don't work"! You don't want this to happen to your pattern. Create knitting art, make more knitters happier, read this book!